Book Your Group Tour at Poplar Hill!

Group Tour Minimum - 12 persons
Send an email request to:
or call: 301-856-0358
(NOTE: We will try our best to accommodate individuals or very small groups by combining them to form a group of twelve (12) or more people.)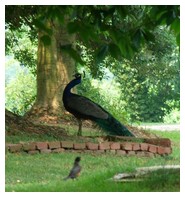 Elegant Antiques
Interesting Features
Fascinating Stories
Compelling Architecture
Spacious Fields
Beautiful Landscapes
Authentic Outbuildings

More than 220 years of history available for your group visit!