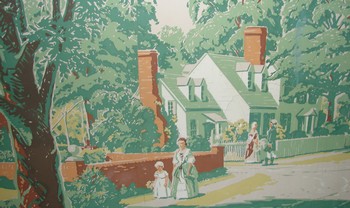 Owned and operated by the John M. and Sara R. Walton Foundation, Inc., Poplar Hill on His Lordship's Kindness is one of six structures in Prince George's County designated as National Historic Landmarks. Originally named "Poplar Hill," its present name is derived from a 7,000 acre land grant from Charles Calvert, the third Lord Baltimore, to Colonel Henry Darnall in 1703. The current mansion was built between 1785 and 1787 by the Colonel's great grandson, Robert Darnall.
 
Poplar Hill on His Lordship's Kindness was built between 1785-1787 and is one of the finest examples of late Georgian architecture in Maryland. The house was constructed by Robert Darnall, designed by James Hogan and Leonard Harbaugh, with plaster work by David Guisheard. The present home replaced an earlier home on the property called Poplar Hill.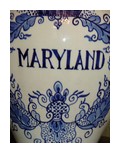 The name, His Lordship's Kindness, was derived from a 7,000 acre grant in 1703 from Charles Calvert, the third Lord Baltimore, to his relative, Col. Henry Darnall, Robert Darnall's great-grandfather. The home remained in the Darnall family until 1929. In 1955, John and Sara Walton purchased the house and property from the Arch Diocese of Washington, and then in 1988, the John M. and Sara R. Walton Foundation, Inc. was formed to preserve His Lordship's Kindness for the public's use. The house opened for public tours as a historic house museum in 1991.
Now included as a National Historic Landmark, the Foundation's mission is to preserve and interpret this structure by maintaining its buildings, grounds and collections, by promoting its unique architecture and its family histories through public programs and by sponsoring research to broaden understanding of its role in national and regional history.
His Lordship's Kindness is a five-part, brick, late Georgian house with a central block flanked by matching wings and hyphens. It's unique "U" shaped hipped roof, Venetian style windows, fan light windows, and elaborate entrances are striking architectural features.
Formal in landscape as well as architecture, today the property of 7.66 acres is surrounded by a 130 acre operating horse farm. The mansion's beautiful grounds include terraces with aged English and American boxwood, a wide variety of deciduous trees including a champion Osage Orange tree and a vibrant aged holly circle. Wandering between the beautiful plants and trees are our peacocks, who delight adults as well as children with their beautiful plumage and startling calls.
Also, on the property are a number of historic outbuildings including a privy, smokehouse, dairy/wash house, and a pigeon cote. In the rear of the property is a small family cemetery containing graves of some of the past inhabitants of His Lordship's Kindness.
Guided group tours of the mansion and grounds are given by appointment only. Special tours, involving specific topics with a focus on family life or architecture can be arranged.